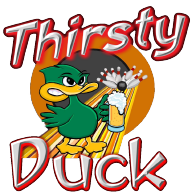 We welcome you and your friends to The Thirsty Duck!
A fun filled atmosphere with gourmet pub food & a full bar with draft beer, along with mini-bowling lanes.
For parties of 50 or if you are ordering off the special events menu, please contact:
Sussex Events
jessica@eatzrg.com
---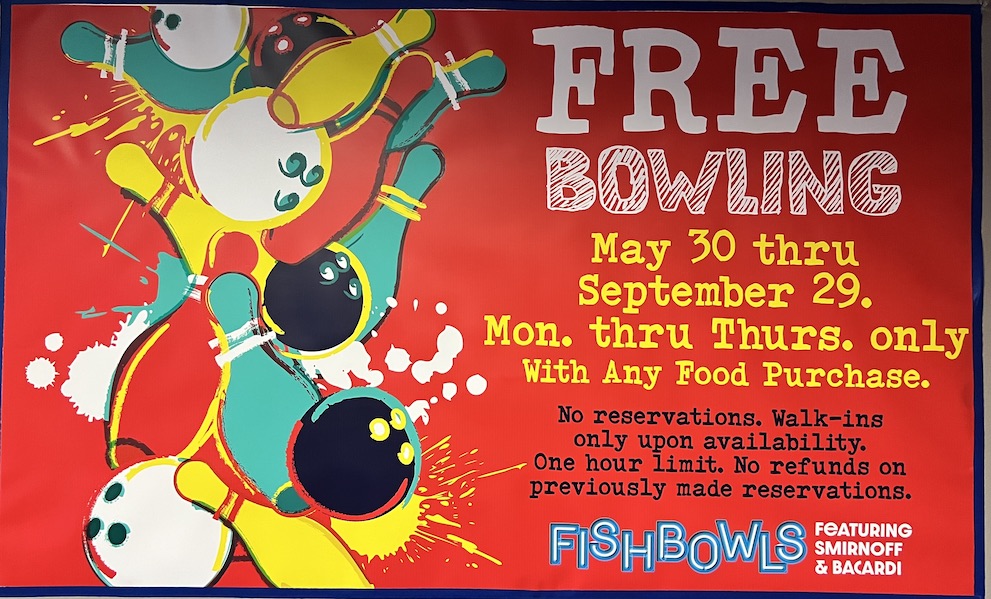 Terms and Conditions: Terms and Conditions: The cost for your bowling reservation is by the hour, not by game. Your bowling reservation will start and stop at your reserved time regardless of where you are at in your game.

If, for any reason, you need to cancel your reservation, you must do so 48 hours before your reservation time. If you cancel within that 48-hour time frame, you may be refunded the amount paid in the form of a Thirsty Duck gift card to be used at a later date at either of our locations. Any cancellation after that 48 hour time period will result in no form of refund. The Thirsty Duck does not refund your debit/credit card or PayPal at any stage of cancellation.

Due to the amount of reservations we have daily, once your bowling reservation is completed, we ask that you relocate to a new section of the restaurant so that the reservation behind you can bowl for the time they reserved. Please remember to tip your pinsetter. Thank you for booking!

Notice:
1. Guests cannot bring food home if it's been sitting out longer than 2 hours.
2. We have a $30 cake cutting fee.
Select a location